delabs search engine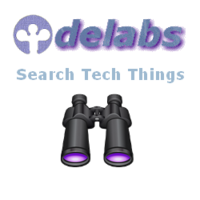 - Subscribe to delabs search engine

Search and Find Tech Things - Combined News Feed of all delabs Engine Blogs. These are new blogs of delabs which have a unified search. All the rss feeds from the expressionengine blogs are roasted into one feed using a simplepie feed baker script. This in turn is blended and cooked with the delabs wordpress feeds and the dapj blogs search feed, that is yet an other story and yet an other feed. The delabs feed nourishment for starving brains.
---
delabs search engine
---
FM stereo demodulation is accomplished by the use of the LM1800 phase locked loop, thereby eliminating the need for external coils. The AM function of the receiver is done completely with the LM3820 AM radio system. While designed for 3 section tuned superheterodyne application.The LM382 dual preamplifier was selected for its minimum parts count and low noise capability.

---

We make Multi-voltage relays. These are devices designed to work for wide voltage ranges such as 24 to 240 VAC and VDC and wide frequency ranges such as 0 to 300 Hz. They are indicated for use in installations that do not have stable supply voltages.

---

Basic Electronics, Practical Electronic Projects, Learning Circuit design, Electrical Fundamentals. Edutainment and Interactive Examples. Product Design Fundamentals. Theory must be studied once and referred to, again and again as you do practicals. One is by building DIY projects and then modifying them. Also Repair of equipment, troubleshooting, testing and calibrating.

---

Search and Find Tech Things - Combined News Feed of all delabs Engine Blogs. These are new blogs of delabs which have a unified search. All the rss feeds from the expressionengine blogs are roasted into one feed using a simplepie feed baker script. This in turn is blended and cooked with the delabs wordpress feeds and the dapj blogs search feed, that is yet an other story and yet an other feed. The delabs feed nourishment for starving brains.

---

The purpose of this application note is to describe the operation and potential pitfalls of a 10V resolution (VREF = 100mV) 4 1/2 digit autoranging scheme using the ICL7103A/ICL8052A pair. Two auto-ranging circuits are included within the text. Each is discussed in terms of its advantages and disadvantages.

---

This application note describes a technique for auto-ranging a battery operated DVM suitable for panel meter applications. Also, circuit ideas will be presented for conductance and resistance measurement, 9V battery and 5V supply operations, and current measurement.

---

Some developments in delabs after 2018, delabs has moved all the blogs from Blogger to a self hosted application - Digital Analog Power Junction which is powered by a LAMP application called b2evolution that has been there since blogging was invented, it has a past like Wordpress but quite different now. Search all ten blogs at Search dapj tech. 

---

Internals of Electronic Products and Systems. Circuit and PCB design Methods. Using Electronic Components. Electronic Product Design. Industrial Automation and Test-Measurement.This is the Archive of Electronics Design related Question & Answers. Mastering the use of the Test Bench and Test Instruments like the Scope and DMM. EDA tools and ASIC design Software are very important to create, develop, simulate and verify Circuit Design and Chip Design.

---
computing