All dapj Blogs Search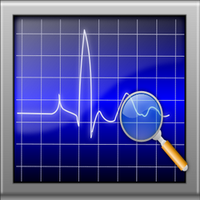 - Subscribe to All dapj Blogs Search

Aggregation of many delabs blogs. Online EE Resource centered around Electronics Engineering Technologies. Product Design and Circuit Diagrams. Basic Electronics. IC Chips, Ideas, RF Wireless, Basic Electronics, Schematics of delabs, Solderman Basic Electronics, Hobby Hound - DIY Electronics, Circuits FAQ BBS, Process Control and Instrumentation. Power Electronics and Energy.
---
Search all dapj EE Blogs
---
delabs network is made of many sites and blogs - delabs sections. We are now running on very low resources, Sponsors are needed to keep our Websites and Blogs online. We had to shutdown one Site ... EEMetric.com for Sale.

Read more »

---

The domain EEMetric.com is for sale. The domain is parked here for Display.. If you wish to buy, comment/feedback on this post with your offer. Only domain is for sale, there is no content for sale. I am selling it to raise money to maintain my other websites.

Partner Sites

---
technologies